Venue
MARSS2023 Conference will be held on the main campus of New York University Abu Dhabi (NYUAD), which is located in Saadiyat Island, Abu Dhabi. NYUAD campus was established in partnership with NYU and the Emirate of Abu Dhabi and founded upon a shared understanding of the essential roles and challenges of higher education in the 21st century. NYUAD is hosting over 2100 undergraduate and 115 graduate students from more than 125 countries, with more than 360 faculty members coming from 50+ different countries. NYUAD offers 26 undergraduate, 11 PhD, and 2 master majors.
The conference will be held in the NYUAD Conference Center located in A6 Building. The Conference Center is home of the NYUAD Institute, where distinguished international thinkers come to exchange ideas and engage with the community. The building has a 300-seat auditorium, 180-seat lecture hall, several presentation rooms, and spacious reception lobby.
Auditorium
This is the largest space in the Conference Center, with a 300-person seating capacity, and will be allocated to opening ceremony, closing ceremony, and plenary talks for the MARSS2023 conference.
Lecture Hall
This is a lecture hall space which can seat 180 people and has the added bonus of letting in natural light. The Lecture Hall will be utilized for select sessions with large audience.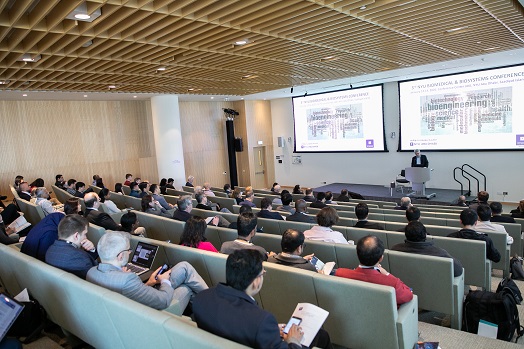 Presentation rooms
Several other presentation rooms will be used for parallel session.
Reception area
Used for Registrations, Coffee Breaks, Lunches, and Receptions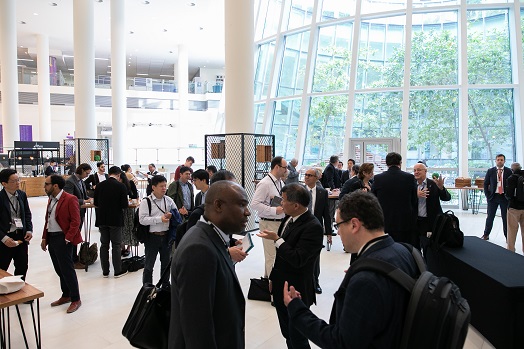 Access to MARSS2023 venue
The venue of MARSS2023 Conference is in NYU Abu Dhabi Conference Center (A6 Building) in Saadiyat Island located East-north of Abu Dhabi, along with the famous Abu Dhabi Louvre Museum, and as well, one of Abu Dhabi's most beautiful beaches, Saadiyat beach.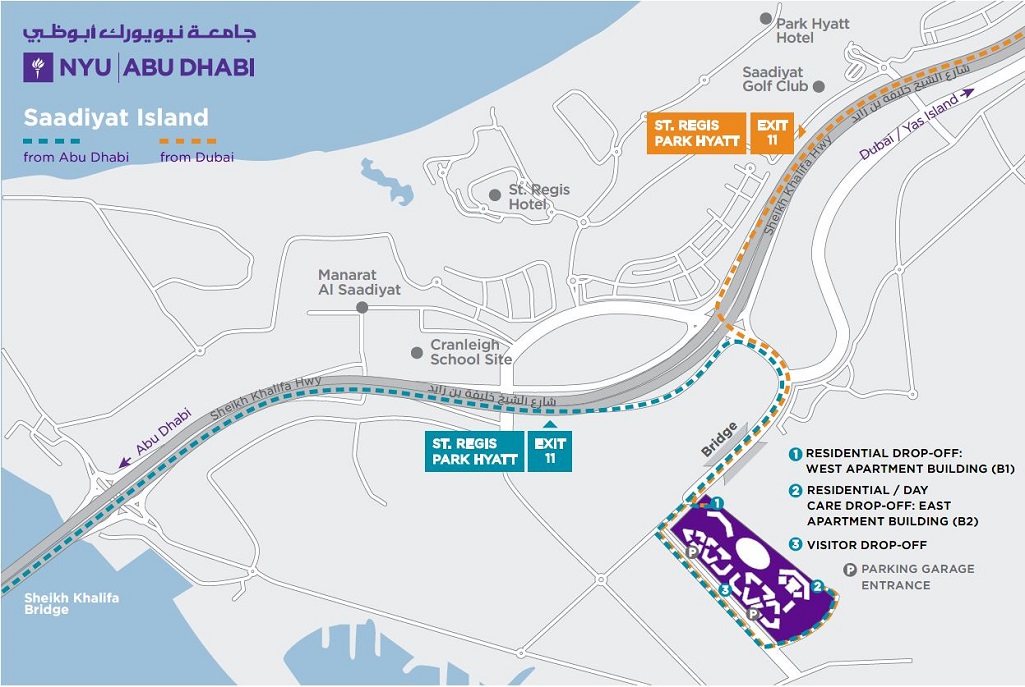 The conference registration will take place in NYUAD Conference Center Welcome Hall. The center is located in the east side of the campus, 3 to 5 minutes walking distance from the NYUAD Welcome Center.